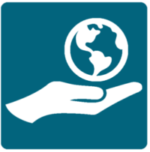 Ambition
We will apply product knowledge, supply chain expertise and market insights acquired over more than 150 years to meet our ambitious goals. We aim to ship all our goods completely CO2-neutral and our head office will generate zero waste by 2030, and we will be giving back to communities where we operate through local, national, and international initiatives.
To support our ambitions, we have based our Corporate Sustainable Responsibility activities on the Sustainable Development Goals (SDG's) as defined by the United Nations.
Join us, as a business partner or colleague, on our journey to achieve
Plant Based Positive Impact!