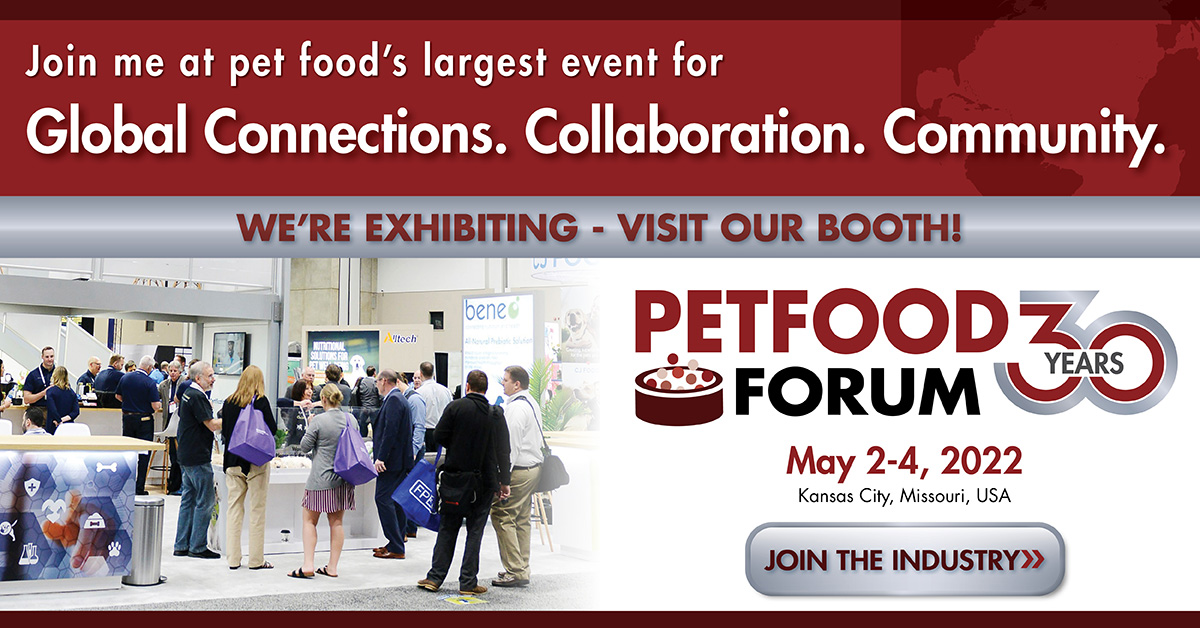 PETFOOD FORUM 2022 - Kansas City
Petfood Forum provides an opportunity for pet food professionals globally to network, exchange ideas and do business with one another and with the industry's leading pet food manufacturers and suppliers. Their conferences and hands-on workshop offer to help pet food industry members to improve their business.
Meelunie will be participating. Join us and visit us at booth #1844.
Register here to connect with us at Petfood Forum 2022 by clicking on the below banner. Hope to see you in Kansas City!